The punk rock politics of Joe Strummer – review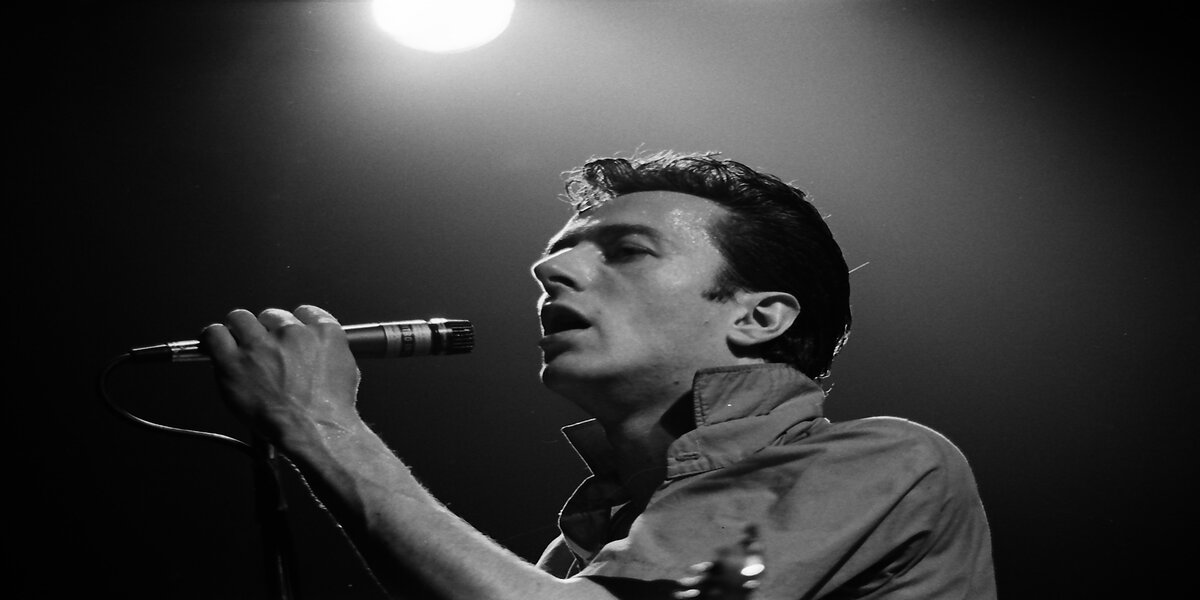 A songwriter of some political prominence, Joe Strummer was a blacksmith who articulate so passionately that you might feel compelled to follow him anywhere and fight for the just cause. For some, experiencing the raw power of Strummer's performance might feel like a Damascene conversion while, for others, The Clash was just a ripping rock 'n' roll band. by Gregor Gall The punk rock politics of Joe Strummer, meanwhile, says Strummer played a major role in politicizing a generation.
Contradictions and all
Gall, professor of industrial relations at the University of Glasgow, is something of a fanboy and admits that as a young man his "budding interest in left-wing politics was largely due to the influence of Strummer". That said, the book is a sober and unbiased read, as Gall, having apparently read every word written or spoken about Strummer, documents every quote and delivers a text so laden with quotes that it sometimes obscures rather than revealing what is studied. The benefit of this is that it allows Strummer to speak for himself, contradictions and all.
In a chapter on lyrics and meaning, there is some presumption on Gall's part when he writes that "the non-academic listener is unlikely to have the time, skills, and resources to create for himself- even something other than superficial understandings". In other words, to appreciate the meaning of Joe Strummer's lyrics, you have to go to school and get the big D. Once you've gone through the methodology, however, there are statistics pages detailing record sales and streaming analytics, which could be an invaluable resource for the research student, but can otherwise be a tedious task.
Nonetheless, the book raises important questions, such as how does an artist as politically motivated as Strummer negotiate that his music will reach a fanbase that spans the political spectrum? The answer might be to ask Boris Johnson, who once picked 'Pressure Drop' as his desert island record and, by all accounts, struck up a friendly relationship with Strummer (don't @me).
Arguing that Strummer was an advocate rather than an activist, and "specifically, a rhetorician", Gall remarks that even though Strummer was "on the left, there is little clarity about Strummer's type of leftist politics". For that reason alone, we should probably take him at his word when he said he had "no concrete ideology other than human rights." Strummer's Rebellion, then, may have been televised but "wasn't theorized about". Here we find an echo of the character of Marlon Brando in The wild who, when asked what he is rebelling against, replies, "What's the matter with him?
Pop and politics
Popular music has long been a powerful means of politicizing everyday struggles and is generally most effective when it communicates the universal through the personal, reminding me that Arthur Miller once wrote that good art is in direct contradiction to Propaganda. Even Billy Bragg eschews the term political songwriter, preferring to call himself an "honest songwriter", while Strummer is quoted as saying, "I'm a rock 'n' roller who says political things and not a politician using the music".
Of the many criticisms leveled at Strummer, John Lydon is particularly scathing, calling Strummer "a dupe of the Marxist theories of Bernie Rhodes", while music journalist John Robb writes that "The Clash swallowed a few books they didn't understand to read properly.' The stacking continues with Julie Burchill and Tony Parsons writing, "They were the first band to use social disorder as a marketing technique to change their product."
This conceit is hard to argue and impossible to refute, but it's worth remembering that Strummer often put his money where it was, and at one point agreed to cover financial losses on the Rock Against The Rich tour. of Class War, bailing him out to the tune of £11,000.
Gall concludes that Strummer was "perceived to be more left-wing than he actually was", and his research confirms this. While the new statesman wrote that The Clash was a "radical…Marxist, liberal socialist thought group," it was the Washington Post who shrewdly criticized that "Chuck Berry remains the guiding principle, not Karl Marx".
The Clash responded to the socio-politics of their time with lyrical themes that went against the mainstream, their songs coming as a bugle call. That Strummer was an inspiration to many is undeniable. That he played a "major role in the politicization of a generation", less so. Between biography and philosophical treatise: The punk rock politics of Joe Strummer proves to be an indispensable text for the student as well as the general reader interested in the politics of one of the great rock 'n' roll songwriters of the 20th century.
Richard John Parfit is a musician, writer and scholar from South Wales. Gregory Gall, Joe Strummer's punk rock politics: radicalism, resistance and rebellion is out now from Manchester University Press.